Create your profile
Create a feature rich candidate profile demonstrating your knowledge and skills in exploration and production.
Connect with hiring managers
Connect with hiring managers and in-house talent teams throughout the world. No middle-men, quick introductions to make your next career move.
Get hired
Speak with the decision makers from the start, get hired quickly.
Project-based work
If you don't have a limited company, we ensure you operate within a business-to-business structure. No need to worry about day rates and the associated financial burdens.
Work from home
Many roles or project work scope require relocation, yet the appetite for technical candidates to 'WFH' is increasing and reflected here.
Onshore / Offshore
All jobs and project work scopes are related to upstream energy production, either onshore or offshore
Built by industry experts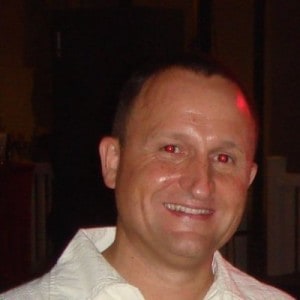 "Finding a suitable role or project-based assignment in the natural resources industry is challenging. Traditional recruitment industry models & relationships are becoming obsolete. As founders, we recognised that there could be a far more efficient blend of a human-touch with technology. Our mission is to provide a talent-matching platform, designed from the ground up to connect traditional job opportunities with best-fit talent or manage project-based work scopes via on-demand models."
Drilling & Well Engineering Roles
Chief Drilling/Well Engineer
Mat test
test
Another test
Coiled Tubing/Underbalanced Drilling (UBD) Specialist
This is a test
Cost & Performance Engineer
Drilling Engineering Manager/Advisor
Drilling Fluid/Cementing/Waste Management Specialist
Drilling Superintendent
Drilling Technician
Drilling/Well Engineer
Extended-reach Drilling (ERD) Specialist
Managed Pressure Drilling (MPD) Specialist
Multilateral Well Specialist
Real-time Operations Centre (RTOC) Specialist
Rig Intake Specialist
Senior Drilling/Well Engineer
Well Control Specialist
Superhero
Superhero 123
Batman
Batman
Directional Drilling & Surveying Roles
Geomatics/Land Surveyor
Geosteering Engineer
Geosteering Specialist
IFR Survey Specialist
Senior Well Planner
Well Planner
Completions, Well Test, Well Intervention & Workovers Roles
Completion & Well Intervention Engineer
Completion & Well Intervention Supervisor
Completion Engineer
Completion, Well Intervention & Test Engineer
Completion, Well Intervention & Test Supervisor
Frac/Stimulation Engineer
Frac/Stimulation Supervisor
Senior Completion & Well Intervention Engineer
Senior Completion Engineer
Senior Completion, Well Intervention & Test Engineer
Senior Frac/Stimulation Engineer
Senior Well Integrity Engineer
Senior Well Services Engineer
Senior Well Test & Drill Stem Test Engineer
Senior Workover/Well Intervention Engineer
Well Integrity Engineer
Well Services Engineer
Well Test & Drill Stem Test Engineer
Well Test & Drill Stem Test Supervisor
Workover/Well Intervention Engineer
Wellsite & Field Operations/Supervision Roles
Biosteering Specialist
Coiled Tubing Supervisor
Completion Supervisor
Drilling Materials Coordinator (DMC)
Drilling Supervisor
Field Superintendent
Field Supervisor
Geosteering Specialist
HSE Supervisor
Performance Coach/Mentor
Senior Coiled Tubing Supervisor
Senior Completion Supervisor
Senior Drilling Supervisor/Drilling Foreman
Senior Subsea Supervisor
Senior UBD/MPD Supervior
Senior Well Services Supervisor
Senior Well Test Supervisor
Subsea Supervisor
UBD/MPD Supervisor
Well Services Supervisor
Well Test Supervisor
Wellsite Completion Engineer (WSCE)
Wellsite Drilling Engineer (WSDE)
Wellsite Geologist
Geoscience Roles
Biostratigrapher
Development Geologist
Development Geophysicist
Exploration Geologist
Exploration Geophysicist
Geochemist
Geomechanics/Wellbore Stability Specialist
Hydrogeologist
Operations Geologist
Petroleum Engineer
Petroleum Geologist
Petroleum Technologist
Petrophysicist
PPFG Specialist
Production Geologist
Sedimentologist
Seismologist/Seismic Interpreter
Petroleum Engineering Roles
Production Engineer
Production Supervisor
Production Technologist
Reservoir Engineer
Quality, Health, Safety & Environment Roles
Environmental Advisor
Environmental Scientist
Oil Spill Response Specialist
QAQC Supervisor
QHSE Advisor
QHSE Supervisor
Supply Chain Roles
Buyer
Contract & Procurement Specialist
Contracts Accountant
Contracts Administrator
Contracts Auditor/Cost Controller
Expeditor
Logistics Coordinator
Logistics Coordinator
Logistics Superintendent
Logistics Supervisor
Supply Base Supervisor
Supply Chain Supervisor
Senior Management & C-Suite Roles
Asset Manager
Chief Executive Officer (CEO)
Chief Financial Officer (CFO)
Chief Information Officer (CIO)
Chief Marketing Officer (CMO)
Chief Operating Officer (COO)
Chief Technology Officer (CTO)
Completions Manager
Contracts Manager
Country Manager
Drilling & Completion/Well Delivery Manager
Drilling Manager
Environmental Manager
Exploration Manager
Finance Manager
Geoscience Manager/Subsurface Team Leader
HR Manager
HSE Manager
Logistics Manager
Operations Manager
Performance Manager
Production Manager
QAQC Manager
QHSE Manager
Regional Manager
Rig Manager
Supply Chain Manager
Well Integrity Manager
Well Services Manager
Renewables - Wind Energy Roles
Assistant Project Manager
Authorised Technician
Blade Specialist
Blade Technician
Bolting Technician
Cabler
Cabling Supervisor
Civil Engineer
Coating Inspector
Commissioning Technician
Construction Engineering Manager
Construction Site Manager
Construction Technician
Control & Instrument Engineer
Crane Engineer
Crane Operator
Development Assistant
Development Officer
Electrical Engineer
Electrician
Head of Construction
Head of Development
Head of Research & Development
Heavy Lift Supervisor
Installation Technician
Mechanical Engineer
NDT Technician
Operations & Maintenance Engineer
Project Engineer
Project Manager
Rope Access Technician (IRATA Level 1)
Rope Access Technician (IRATA Level 2)
Rope Access Technician (IRATA Level 3)
Scaffolder
Senior Project Manager
Senior Site Assessment Specialist
Senior Civil Engineer
Senior Control & Instrument Engineer
Senior Electrical Engineer
Senior Mechanical Engineer
Senior Operations & Maintenance Engineer
Servicing Technician
Site Assessment Engineer
Site Assessment Specialist
Technical Analyst
Wind Turbine Technician
Rig Crew - Senior & Administrative Roles
Logistics Coordinator/Materials Man
Offshore Installation Manager (OIM)
Rig Administrator
Safety Officer
Rig Crew - Drilling Roles
Assistant Driller/Driller Trainee
Assistant Subsea Engineer
Derrickman/Drilling Fluid Operator
Driller
Roughneck/Floorhand
Senior Toolpusher/Drilling Section Leader
Subsea Engineer
Subsea Supervisor
Tourpusher
Rig Crew - Maintenance Roles
Assistant Electrician
Electrical Supervisor
Electrician
Electronic Technician - Drilling
Electronic Technician - Dynamic Positioning
Electronic Technician - Subsea
Engine Room Responsible/1st & 2nd Engineer
Hydraulic Mechanic
Maintenance Engineer/Assistant Chief Engineer
Maintenance Supervisor
Motorman/3rd & 4th Engineer
Rig Floor Mechanic
Technical Section Leader/Chief Engineer
Welder
Rig Crew - Marine Roles
Assistant Crane Operator
Barge Engineer - Assistant/Assistant Chief Officer
Barge Engineer/Chief Officer
Crane Operator
Dynamic Positioning Officer
Roustabout/Deckhand
Senior Dynamic Positioning Officer