Get matched with energy companies
The safe and secure way for you to find your next job. Be contacted by:
Oil & Gas companies
Drilling Contractors
Renewable energy companies & more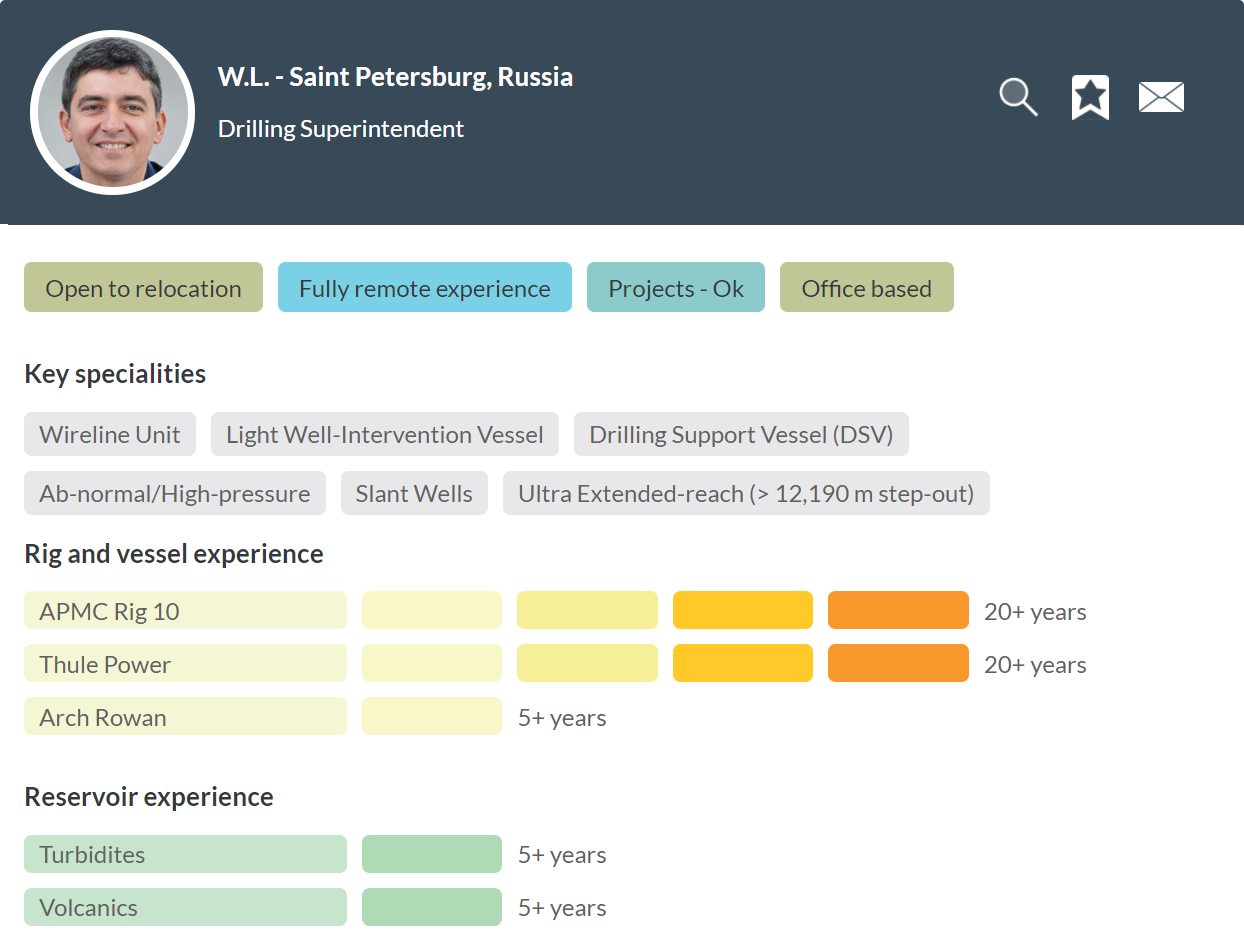 Get matched with hiring managers
No false promises
Direct messaging from companies
Recruiter-free zone, safe & transparent
Dedicated support from Natrespro
Companies will reach out you
Only approved companies
You can reject/decline interviews
Toggle on and off your profile visibility
Be first to hear
Best-fit candidates fast-tracked
Email notifications of new opportunities
One-to-one support from Natrespro
How it works
Build your candidate profile
Build your profile in 15-30 minutes
Include your top specialities
Showcase your experience in the upstream and/or renewable energy industries
Demonstrate your experience with various vessels and the basins you've explored
Confirm your availability & work preferences
Companies will contact you
Expect emails via Natrespro from companies requesting interviews:
Review the job or project requirements
No applications or cover letter required
Reject or accept an interview request
Support at offer stage from Natrespro
What jobs are available?
One-off consulting projects
Some companies are looking for technical expertise. For example, they may need someone to determine the viability of a new drilling venture to work remotely to deliver a specific documentation package such as a Basis of Design.
Offshore work
Experienced well construction specialists are also increasingly sought after in closely related industries such as geothermal.
Onshore work
Traditional drilling engineers from the oil & gas sector are required for geothermal operations.