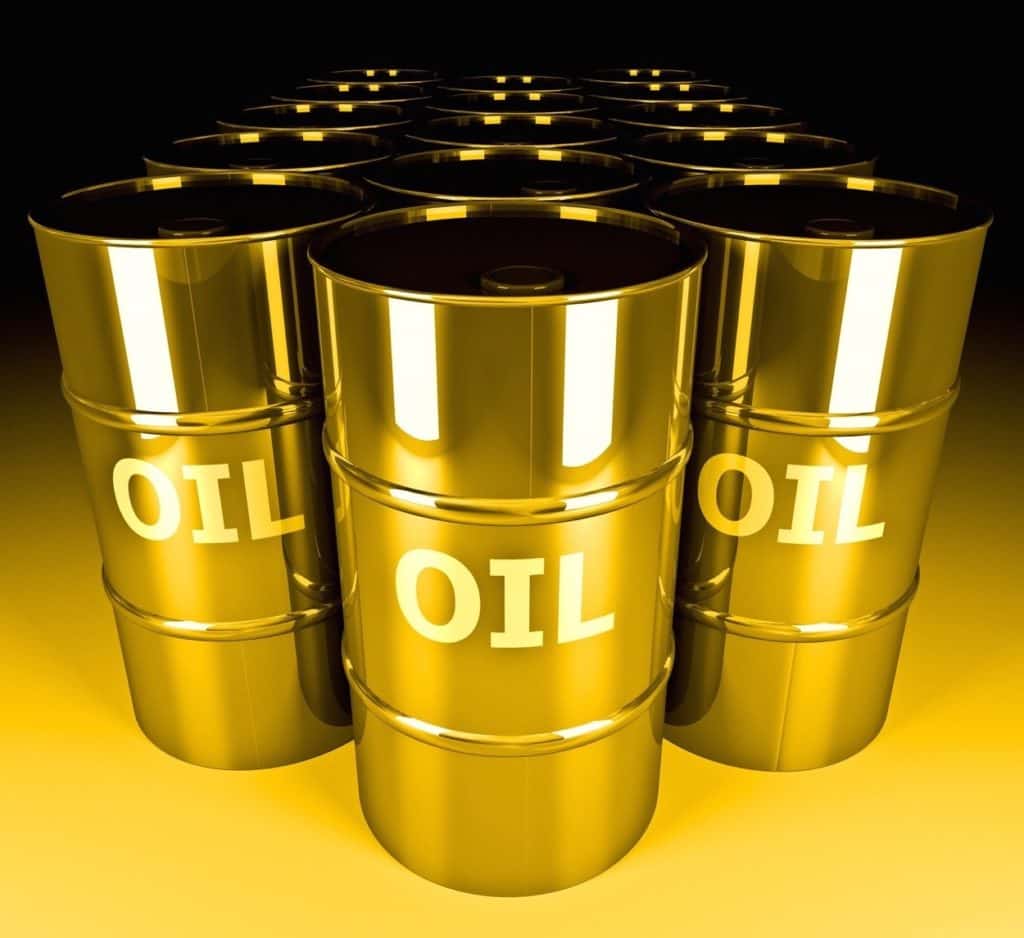 Thank you for choosing to work with us, as a reward for your loyal support we've upgraded your service level!

At Natrespro we never set out to be the second-best. Our mission was and remains simple - to offer the best in class oil and gas recruitment.

As we approach 18-months since incorporation, we have come a long way. Some say that the industry has bottomed out, and that's it's time to start hiring again. Others disagree. Most of us will agree that post-2014 there has been a quantum shift in the opportunities for employment, job security, salary expectations and requirements for candidate work history.

The industry has become leaner, there has been a dramatic supply chain price deflation, and competition for employment has become fierce.

There is an abundance of, sometimes contradictory, advice for job seekers. Common sense dictates that if competition for job opportunities is intense, then you need to up the ante to sell yourself accordingly. It ought to be no surprise that a decent CV showcasing real, and not generic work experiences, coupled with a respectable online signature would be a logical first step. Ensuring that your CV is available to the right people is your next step.

Recruiting is changing in many ways, not just in the realm of the oil and gas industry, but across all segments.

There have been, and remain some spectacular success stories. The Internet has reset everything. The first-ever oil and gas job board, drillers.com is now celebrating 20-years of operation. Fast followers saw the opportunity, and now job boards are ubiquitous, with many notable successes. Job boards and recruitment agencies have become intertwined.

Without a doubt, one social network, LinkedIn, reigns supreme over the recruiting industry. In 2016, LinkedIn recorded over 467 million users worldwide. With these eye-watering numbers, it should be no surprise that the site attracts so much attention within the oil and gas recruitment industry. The argument rages as to whether social networks are now the next evolutionary stage of the job board.

Market research and personal experiences have played a huge role in the Natrespro concept. Established recruitment agencies, job boards and social media recruiting specialists are all in abundance, and among them, offer distinct advantages across a wide spectrum.

Recruitment Industry Experts including Greg Savage are beginning to conclude that the new trends in recruiting will be centred around knowing people, your community of connections, being generous with your time, and saying thank you. The following image, courtesy of recruiterbox, while created a few years ago, further illustrates ongoing recruitment practices.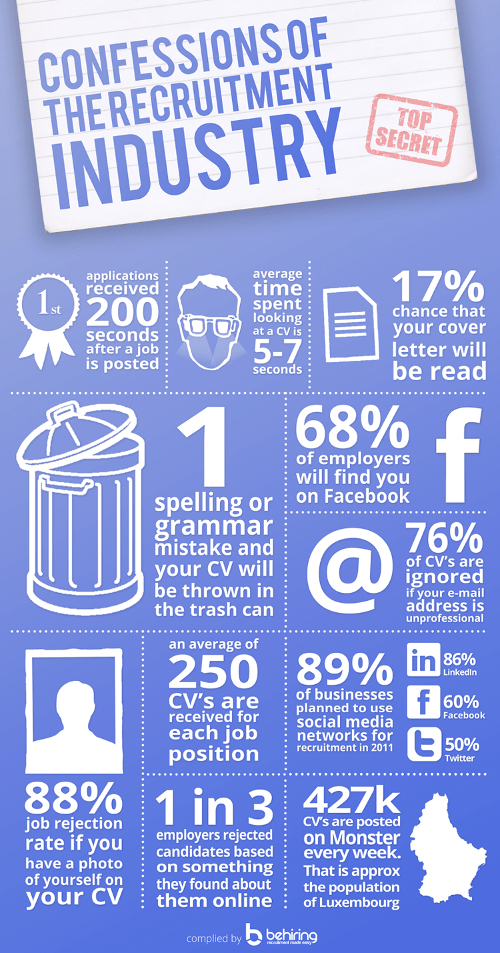 Confessions of the Recruitment Industry



Social media is not the 'be all and end all' of recruiting. LinkedIn with its huge user base (10% of the global working-age population) has noted that only 25% of users are active. In perspective, this would suggest that the effective reach for job advertisements on LinkedIn is less than 2.5% of the global working population. Our job, as recruiters, should include mechanisms that reach out to the other 97.5% of the working age population.

We are all increasingly interconnected on social media, where we can be who we want to be and have multiple identities. People can be business-centric on LinkedIn but portray a very different image elsewhere. Social media gives the freedom for people to be who they want to be, at a time and place of their choosing. There is no obligation to have the same image across various profiles, including those we create on job boards. A candidate can be a perfect choice on one social media profile, and a hedonistic party animal with a death wish on another!

The paradox of our online freedom is created by a lack of moderation. Provided a candidate plays by the rules of the social media platform, they can wear different hats at different times, and in various places. There is ample opportunity for exaggeration, or bending the truth.

Back in September 2015, as we eagerly launched Natrespro, our mission was to try to offer candidates an exceptional experience, even if there was no immediate job opportunity to hand. We remain acutely aware that candidates are naturally cautious at sharing personal information with anyone that doesn't appear to be discussing a real & currently available employment opportunity. The 'CV Harvesting' image is hard to dispel.

No two candidates are the same. Sadly many have had negative experiences of online transactions, have been let down by recruitment agents, or remain suspicious of employment/identity scams. Consequently, such individuals are unwilling to divulge or trust 3rd parties with personal information. At the other extreme we encounter people overjoyed at the opportunity to discuss their career achievements & ambitions, and fully supportive of our initiatives.

Natrespro is not a job board or a social media platform. We don't make candidate to candidate connections. Our focus is to actively manage a talent pool and facilitate candidate to client connections. We nurture relationships and aim to understand the people and companies we serve. We call it rightsourcing, something recognised and attributed to us as one of the top 10 HR and recruiting buzzwords.

At the core of Natrespro rightsourcing is a team of Skill Pool Advisors, each with a minimum 25-years industry experience. These advisors have the first-hand experience of the job titles we specialise in, so they walk the talk, having worked in dozens of oilfields, performing office & rig-based positions. They have all acted as Hiring Managers, conducting technical interviews, and as such are familiar with candidate screening.

Recruiting has become a fast-paced volume game, where the winner takes all, and everyone else walks away empty-handed. Recruitment agents often boast of spending less than 10-seconds screening candidates, and a wave of candidate Applicant Tracking Software (ATS) systems are now entering the market. The process has become dumbed-down and technology is being ruthlessly applied to automate the already minimal human interface even further.

Technology has a vital role to play in recruitment and has opened up candidate-to-client relationships that transcend all geographical boundaries. Candidate databases need to be both consistent and objective, for search results to be meaningful. The world's most powerful search engines know a thing or two about input-output, summarised in this tongue in cheek Google Analytics video.

Working with candidates is hugely rewarding, and it becomes a privilege sharing career experiences. We observe huge variations in the perceptions of similar job roles, and by the same token, job functions often have varying definitions across different companies or geographical regions.

Oil and gas job role titles have evolved through recent decades, shaped by all manner of influences including political correctness, anti-discrimination and a general process of gentrification, not to mention a myriad of acronyms.

It takes a well-trained and highly experienced human eye to understand the seemingly endless multitude of variants that define job functions, technical skills, qualifications and so forth.

Our candidate database is arguably the most sophisticated public domain talent pool in the oil and gas industry. A high degree of moderation offers our clients the confidence to fast-track candidate hiring decisions. All profiles will have been double-checked and properly screened by experienced industry professionals.

We currently define 132 job functions, 55 certified course titles, 346 specialist technical competencies, 6 educational levels, and 5 personal preference categories. For clarity, we are in the process of adding full descriptions for each definition to our website glossary.

With the utmost respect to other industries or trades, all our categories relate exclusively to the upstream & midstream oil and gas sector. We are not tempted to play the numbers game by entertaining candidates with non-related job functions. We aim to ensure that our valued clients can see the wood for the trees. In addition, we want to promote a sense of belonging amongst our candidates; in the same manner, to which independent professional associations function.

We have defined 10 job function groups:


Rig Crews.
Wellsite Operations & Supervision.
Drilling & Well Engineering.
Directional Drilling & Surveying.
Completions, Well Interventions & Workovers.
Supply Chain.
Quality, Health, Safety & Environment.
Geoscience.
Petroleum Engineering.
Management.


Through candidate and client feedback we maintain a continuous improvement process. Specifically for this release we have:


Added Rig Crew job functions (by popular demand).
Added a candidate profile categorisation, where we have introduced three profile categories; Bronze, Silver and Gold.
Implemented a 50% increase in technical specialities, including a new section for QHSE.
Added the validity date for critical job-related certification.


Our rich database field options are optimised for well construction/servicing, production and the required supply chain, and as such we can produce detailed profiles of professionals with job functions in these categories. We offer candidates guidance on the types of work experiences that are relevant to employers. Our profiles are keyword rich and optimised for ATS software.

We have listened to candidates, and taken note of individual preferences.

We will no longer automatically provide a Natrespro branded CV.

A high proportion of CV drops to our system over the past 18-months has been from candidates that prefer not to be involved with any career coaching. Candidates often feel their existing CV is already optimised, and just want a hands-off job board style relationship. For these candidates, so long as they have either previously, or currently performed one of our 132 listed job functions, we will provide a free Bronze candidate profile which is posted online. We will only include information for which we have sufficient evidence.

For candidates looking for assistance with their CV's and willing to provide us with between 1-5 technical specialities for each relevant career event, we will provide a Silver profile, and create a free Natrespro branded CV.

Our highest profile Status of Gold is exclusive to candidates that have provided at least 5 technical specialities for each relevant career event. We also require (legible) scanned copies of certificates for any claimed educational achievements & vocational courses. The final requirement for our prestigious Gold badge is a willingness to participate in a technical feedback session with one of our Skill Pool Advisors.

Due to a lack of technical fields to adequately describe the job functions of Rig Crews we limit profile status to Bronze for individuals with job roles in this category.

Silver and Gold profile status is only attained with an active following of the Natrespro company page on either LinkedIn, Oilpro, Facebook or Twitter. We ask for a following to provide candidates with a more efficient & proactive service, as we can reach out to offer advice via blog posts to our various social media company pages. Maintaining active candidate connections also allows us to stay in touch and update candidate profiles in the event of career changes.

For all of our online profiles including Bronze, Silver and Gold we will only display the possession of job-related certification or educational achievements once we have been provided with the evidence of such claims. We can accept expired certificates, which are valuable indicators of past achievement, however, we will clearly tag these as expired on our profiles. We can indicate that a candidate is willing to renew lapsed certification, subject to a conditional job offer.

We have already embarked on a period of updating all our current candidate profiles and uploading a significant backlog of new profiles. Our Skill Pool Advisors have started to reach out to all of our valued candidates. Their motto will be 'Go for Gold'. After all, why would you settle for 2nd best when employers are becoming increasingly focused on hiring the best possible talent?

Obtaining a Natrespro Gold profile shouts out "I'm ready for work, have all my paperwork in order, and want to get started straight away".

We would like to think that our service is genuine, unique and a step in the right direction. We value the importance of human interfaces and take pride in the quality of our product.
< Is it time for a grassroots revival in O&G recruiting?
Open letter to all our global connections >